And what else do you need to help enjoy a car like this? I added the ultimate sound system to my 928.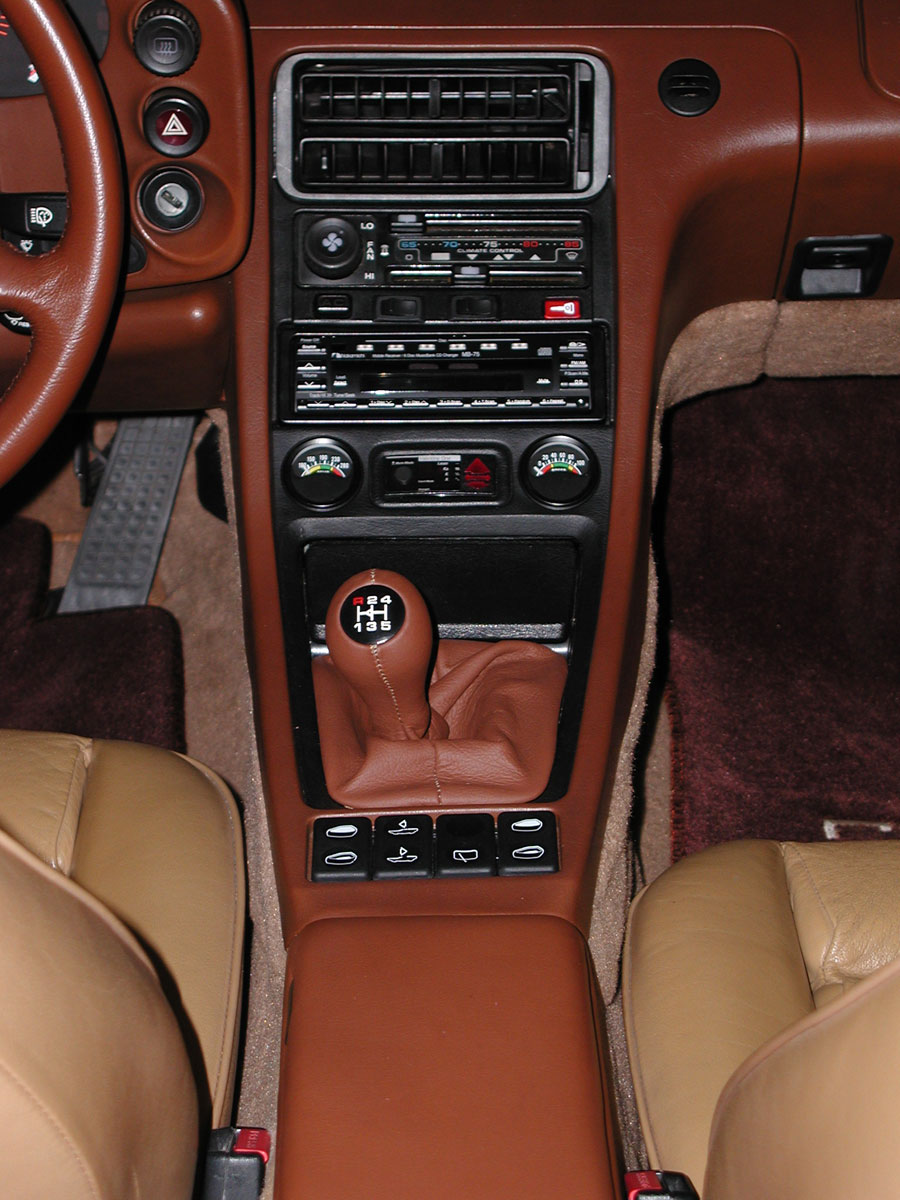 I went with the Nakamichi MB 75 6 Disc in dash changer, (above) the Alpine 3342 EQ, (below) and the MRV-353F Amplifier, with a JL Audio 10W6 in a custom enclosure, pictured in phases below. Speakers all around are MB Quart, with competition crossovers.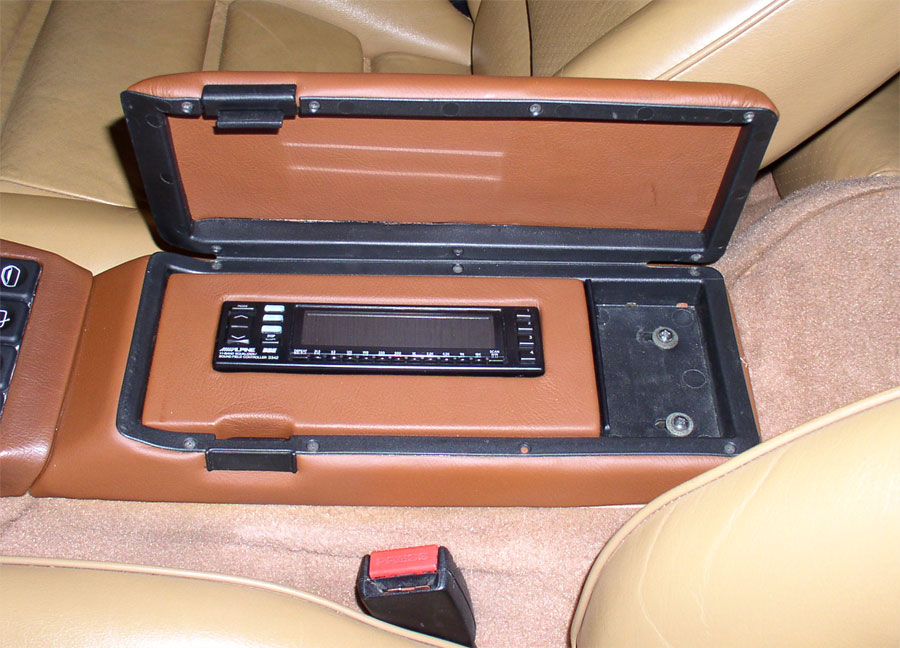 And here is the custom enclosure that I made after the 2004 OCIC.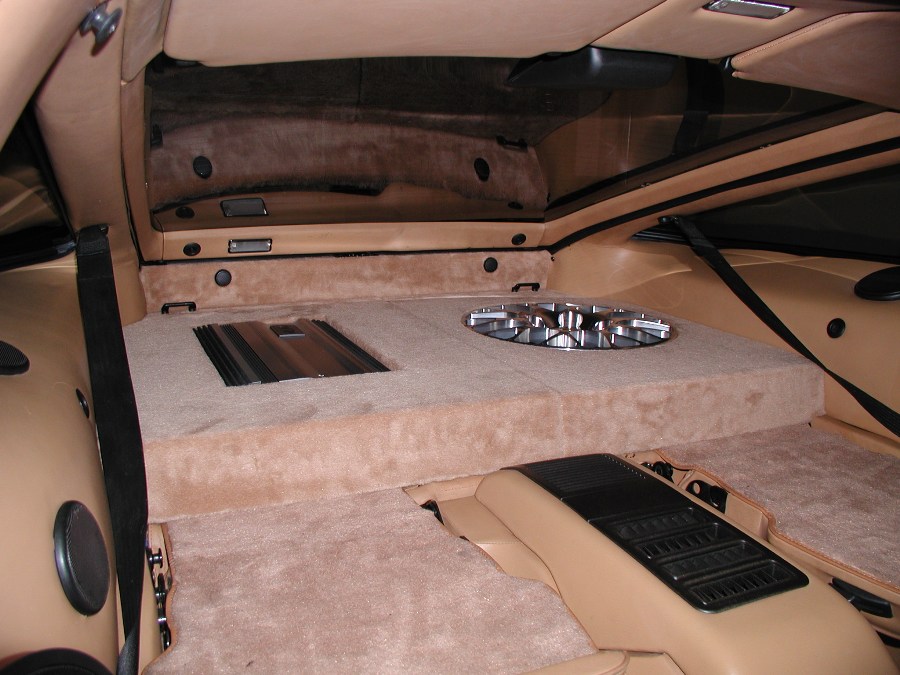 As you can see from the top the grill is press fitted into place, and almost flush with the carpet. I made a panel to replace the tool tray out of MDF and carpeted it as well.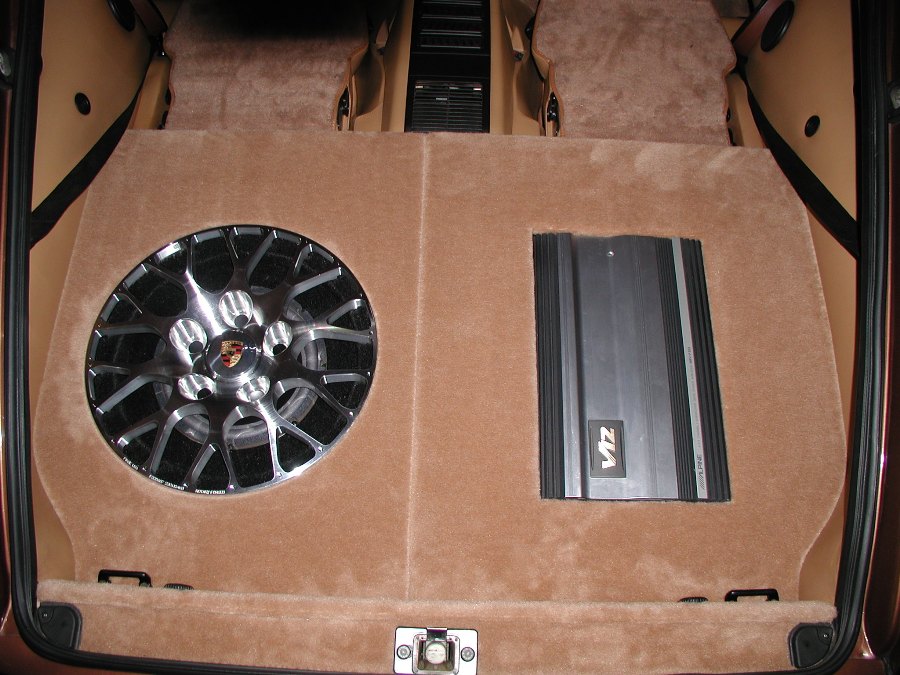 Both pieces are a very tight fit, and with the panel to replace the tool tray, to hold the rear down, it should be pretty safe. I angled the front to match the seats & also allows for the seats to hold the pieces in place.
If you would like to see how I made the enclosure, click here
Block Heads & VarioCam

MoTeC M48 Pro Suspension